KBF Park Update | May 15, 2008 | Pony Express
Page 1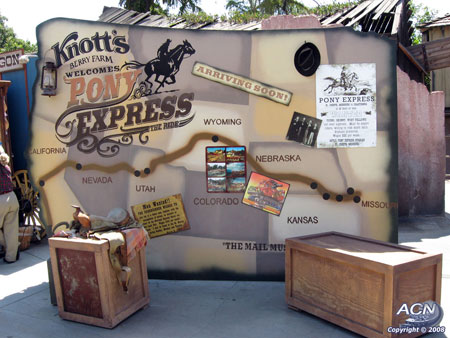 Knott's Berry Farm's newest coaster, Pony Express, opens Memorial Day Weekend.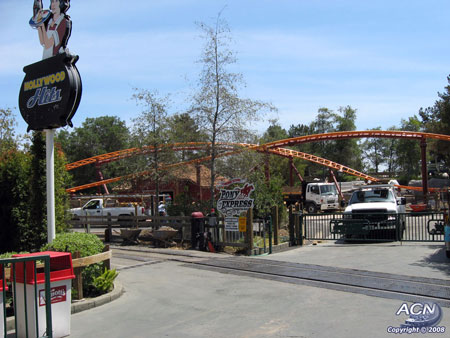 The ride is located in back of the park near Big Foot Rapids.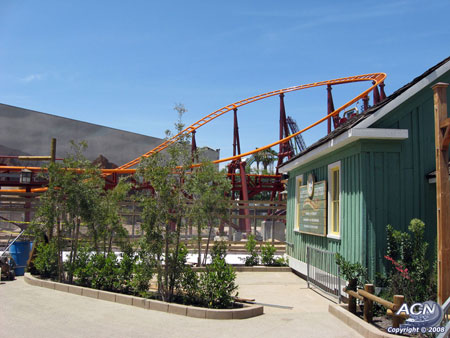 The area around the ride's entrance is started to look really nice.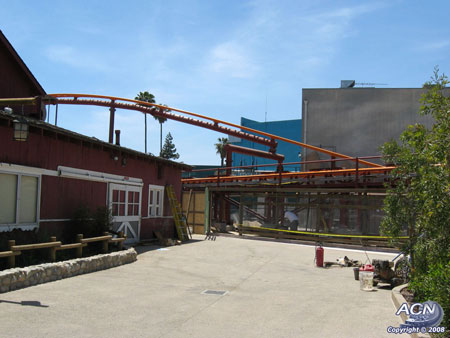 Workers were still tinkering with the launch yesterday.