SFMM Park Update | May 29, 2008 | X2
Page 1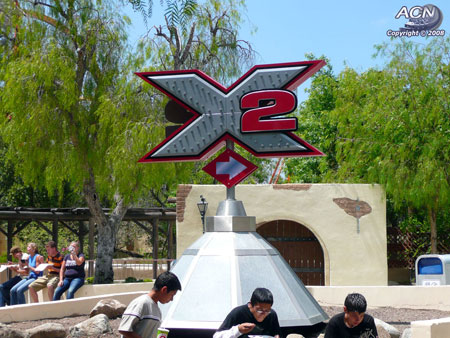 X2 has opened at Six Flags Magic Mountain.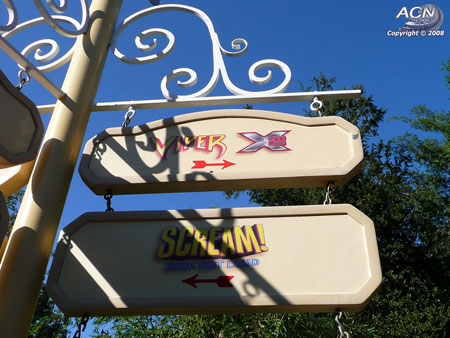 Signs in the park have been updated with the ride's new logo.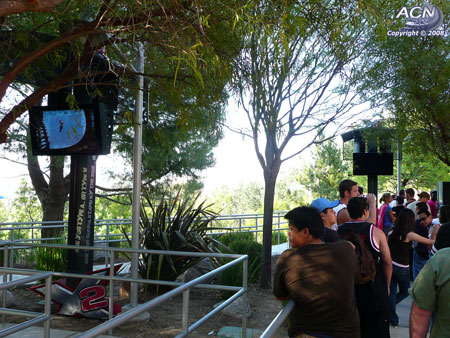 The ride's queue features multiple TV screens showing "extreme" videos.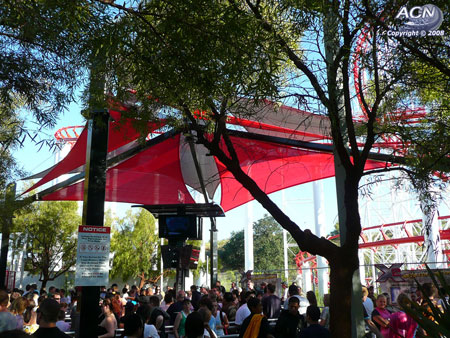 Lines will definitely be long this summer, but there should be plenty of shade.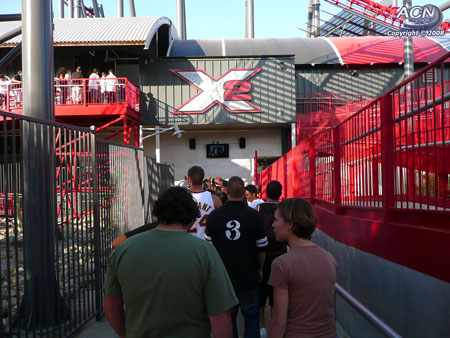 The ride's station has also been repainted and rethemed.